A fresh start for veterans
Transitioning to civilian life after military service can be challenging. However, with incredibly valuable transferable skills including self-discipline, technical training and the ability to work to deadline and as part of a team, veterans can be a huge asset to any area of the agriculture industry.
Founded with the intention of giving back to our servicemen and women, Agri Veterans helps veterans find stable, rewarding and meaningful employment whilst also providing exemplary candidates for our nation's great agriculture industry.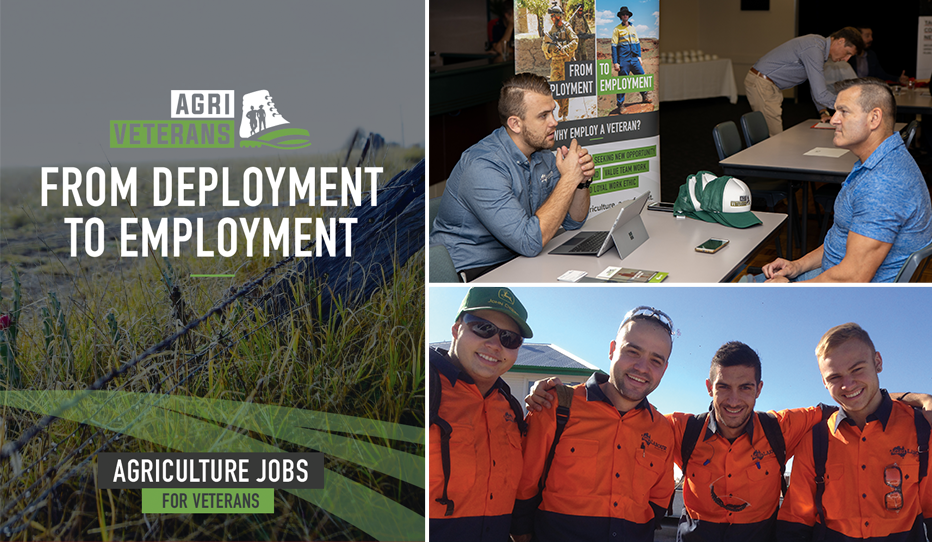 A ready-made community

When ex-servicemen and women come to Agri Veterans, they instantly access a vast network of job opportunities and supportive fellow veterans. With an extensive and established social media presence, Agri Veterans offers candidates a community that's underpinned with a true spirit of mateship, and has successfully placed over 100 veterans in agriculture roles.
Are you a veteran or potential employer?
If you're a veteran looking for a new career, visit the Agri Veterans website to find out more. If you're an employer looking to hire a veteran for an agriculture role, contact one of ur team today.