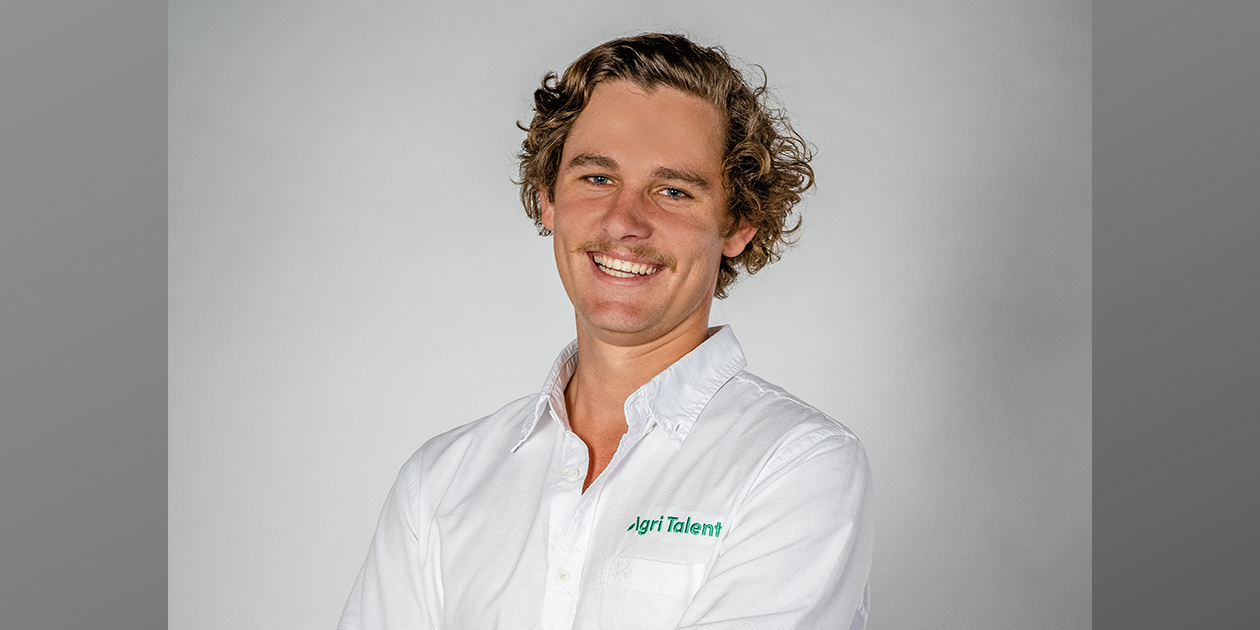 Who: Angus Harland, Resourcer
Specialising in: Livestock
Key Skills & Abilities
Existing knowledge of agriculture – Special Focus on Livestock
Having spent time working hands-on in agriculture I have gained a greater understanding of the skills and attitudes required to work in the industry. This definitely helps me to filter through candidates and gauge a better understanding of their suitability for certain roles.
Client Engagement
My existing knowledge allows me to converse with clients on a deeper level. It's important to me to gain my clients' trust by listening and also sharing my knowledge which enables us to talk on a more level ground.
What do you enjoy about working in the agriculture industry?
The main thing I enjoy about working in the agricultural industry is the culture. Whether it's a corporate or family run business, the culture amongst both clients and candidates is very positive and something enjoyable to be a part of. It is never too difficult to create positive relationships with people in the industry and you don't have to dig too deep to find things in common and establish those genuine, mutual connections.
What advice do you have for people who are considering careers in the agriculture industry?
If you're interested in the agricultural industry, go for it! People with good attitudes and transferrable skills can fit in anywhere, and the agricultural industry is a great place to build relationships and skills which will stick with you for the rest of your life. As long as you're willing to have a go, you will always succeed within the industry.
What's been your biggest success story or proudest moment since working with Agri Talent?
It's always a proud moment when you help people (like myself!) find work in an industry they are passionate about. Being able to connect a school leaver with great station hand job reminds me of when I struggled to find work in the agricultural industry – being able to guide people through this process makes me proud of what I do.
What do you see/hope for/trends for the future in agriculture recruitment?
In the future I hope to see the agricultural industry grow in their ability to train unskilled workers to continue employing effective workers with good attitudes. Being able to support workers who may not have field experience but are willing to have a crack and have good values, will improve candidate pools as well as staff retention and loyalty.