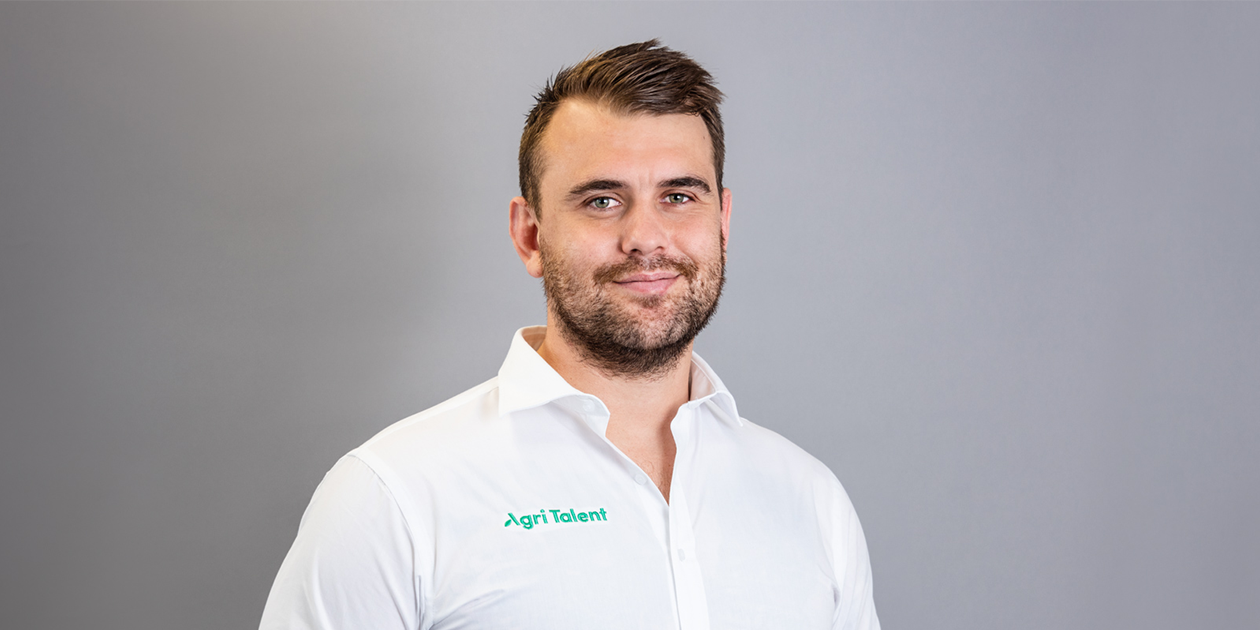 Specialising in: Livestock and corporate services
Tell us about Agri Talent
I started at Agri Labour Australia in June 2018, as part of a team dedicated to providing permanent recruitment services across the agriculture sector. While there was some movement, the Directors and I could see there was an opportunity to build focus on the capability of this area and really drive support to the fantastic businesses that, due to remote locations, were unable to fill roles.
Applying my existing recruitment consultancy skills, I was able to put together a comprehensive business model designed to provide long term solutions for the significant skills shortage that agribusinesses were facing. The results were immediate, and we were extremely proud of the 500% year on year growth we achieved in the first twelve months of operation. Most recently we reached a 200% year on year growth and, with the addition of three new staff members, now have a strong team of four servicing all sectors of agriculture.
Key skills and abilities
Consultative approach: First and foremost, I am not a salesperson. What I really enjoy about my work is working collaboratively and building relationships with clients to understand their business. This approach allows me to find the right candidate, resulting in a positive long term impact for the business.
Candidate resourcing:  I offer clients a great deal of experience when it comes to finding their perfect employee. Agri Talent has an extensive database, industry leading methods and an unrivalled reach. My connections (and my team's connections) continue to grow each week and I am extremely proud of the extent of our candidate reach, which is reflected in our successful placement statistics.
What do you enjoy about working in the agriculture industry?
It's warm and welcoming. We get to work with 'real' people and our clients are open to the consulting and advice that I provide. An added bonus is being able to visit regional and rural locations and that showcase the incredible country we live in. Being able to get onsite and see the way these businesses are run and the professional way they operate, continues to impress me and makes me strive harder for my clients.
What industry changes or trends have you seen since the onset of COVID-19?
The adaptability of people in the agriculture industry is well documented and COVID-19 has been no different in that regard. Many clients have jumped on board and adapted new technologies for site walk throughs and interview or induction videos to ensure they can keep things progressing.
It's also been good to see how seriously the industry takes the pandemic, with many businesses reviewing their safety processes and improving on those as a result of having this renewed focus.
How have you adapted to working in COVID-19?
It was important to factor in our client and candidate processes taking longer to include border restrictions and testing. Agri Talent and Agri Labour Australia have stringent safety protocols that we applied when engaging with clients and candidates to ensure the safety everyone both on business and community level.
What advice do you have for people who are considering careers in the agriculture industry?
Go for it! It's such a fantastic industry. It's important that you're willing to be hands on – while theory is great, being practical will see you learning more and getting further ahead faster. You can really achieve a lot of career ground in a short space of time if you're willing to put in the work.
If you could give one piece of advice to your clients, what would it be?
For family owned operations, reviewing and implementing employment contracts to protect you and your business is important.
What's been your biggest success story or proudest moment since starting Agri Talent?
Being nominated for recruitment professional of the year 2020. It was a great honour – especially since we recruit in an industry that tends to fly under the radar. I was humbled as being put forward was only made possible by the amazing clients and candidates that I've worked with over the last two years.
What do you see/hope for/trends for the future in agriculture recruitment?
By maintaining our genuine approach and exceptional service, I hope to see Agri Talent become the number one brand and company for anyone working within or wanting to join the incredible Australian agriculture industry.