Now Hiring
Agri Talent is on the hunt for hard-working livestock farm hands to join some of Australia's most successful agricultural operations.
With salaries ranging from $55-70k (plus benefits), we have permanent livestock farm hand roles available in great locations across Queensland, New South Wales and Victoria in disciplines including poultry, piggery, cattle and dairy.
This is a fantastic opportunity for graduates of Animal Science, Veterinary Science or Animal Nutrition to get their foot in the door at prestigious organisations offering strong career progression.
Those with experience working on livestock farms would also be suitable for our farm hand roles. Whatever your background, this is a wonderful opportunity to experience life in regional and outback Australia while earning good money and expanding your skill set.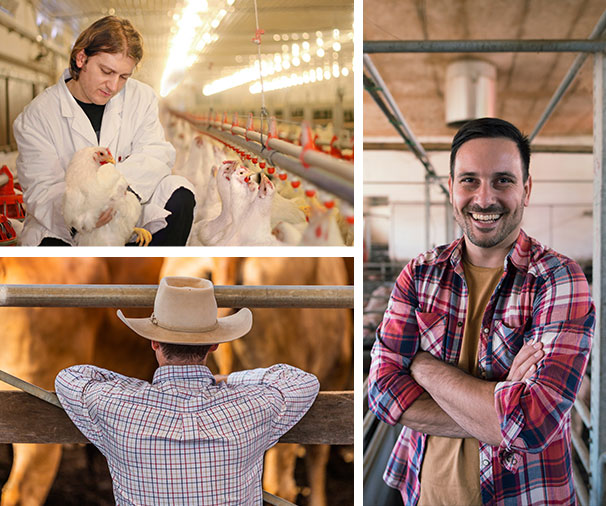 Register your interest today
Complete our quick and easy application form and we'll be in touch.
Key benefits
Salaries of $55-70k p/a + benefits
Strong career progression at top agricultural employers
Relaxed country lifestyle
Welcoming regional and outback communities
Varied professional experience
Typical duties
Machinery operation
Reproduction
Feed preparation
Animal health
Milling
Rearing
Weaning