Working on a farm often means working with your hands, and few people do that better than farm
mechanics and farm diesel mechanics. These jobs are integral to efficient farming operations,
particularly on large properties where machine breakdowns limit output and capacity.
What's the difference between a farm mechanic and a farm
diesel mechanic?
A farm mechanic and a farm diesel mechanic do essentially the same work. The
only real difference is that the latter are often required to service and maintain
heavy equipment mechanics, usually diesel-fuelled vehicles. Most Mechanics work with grease, fuel and oil, antifreeze, and hydraulic fluid, and they must take safety precautions when working with and disposing of these harmful substances. They are also expected to have diesel trade certificates.
What roles and responsibilities are typical for a farm mechanic service technicians?
A farm mechanics work can have a range of responsibilities, including:
Maintaining a fleet of farming mobile plants, utes/utility vehicles, general farming equipment and attachments. In some cases, the role also involves maintaining heavy equipments commercial vehicles and trailers.
Performing routine services on operational vehicles and repairing broken down vehicles.
Liaising with contract field mobile equipment service technicians from manufacturing plants or dealerships.
Repairing and servicing customers' vehicles in tractor dealerships – either in a workshop or remotely on customers' properties.
In some cases, operations with a large maintenance staff may introduce more specialised roles – for example, diesel mechanics and tractor mechanics. A diesel mechanic services all types of diesel engines, while a tractor mechanic specialises in performing inspections, maintain and repairs, services and overhauls for tractors.
Tractor mechanics can work on agricultural, earthmoving, mining and garden tractors, among other categories, all of which can perform different purposes with different attachments. For example, the various types of agricultural tractors can consist of seeders, harvesters, combine harvesters, harrows, plows, fertilizer spreaders, spraying, self-propelled spray rigs, balers, headers, windrowers, cultivators, shakers and bankers, among others.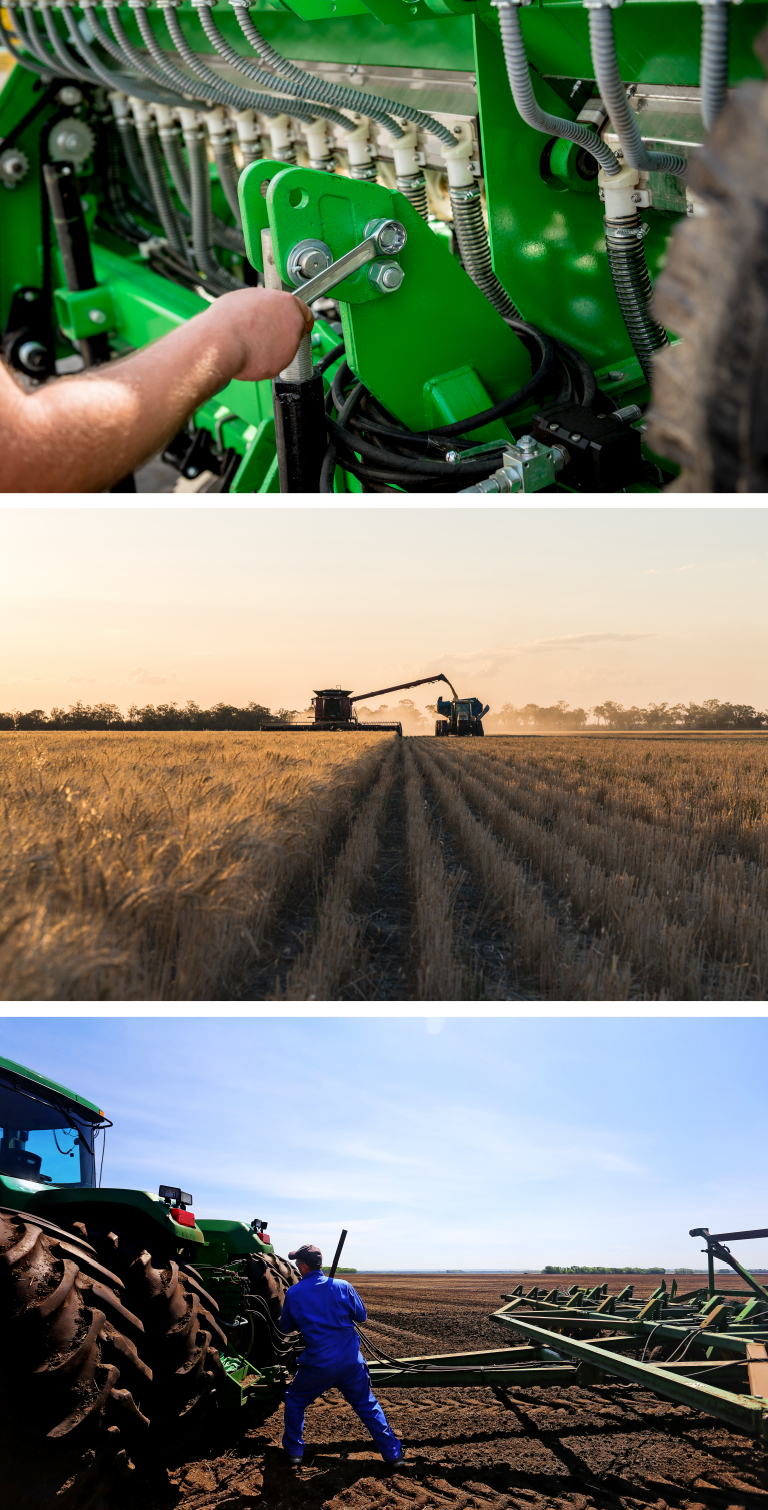 Register your interest today
Complete our quick and easy job description application form and we'll be in touch.
What industries and facilities do farm mechanics service?
Farm mechanics can find work in the horticulture, broadacre, livestock, row cropping and viticulture industries. Within these industries, opportunities exist across a range of facilities, including almond and apple orchards, cotton, grain, dairy, poultry and mixed cropping farms, cattle stations, piggeries and feedlots. Demand for qualified farm mechanics is high across Australia, leading some farmers to consider employing mechanics from different farming industries.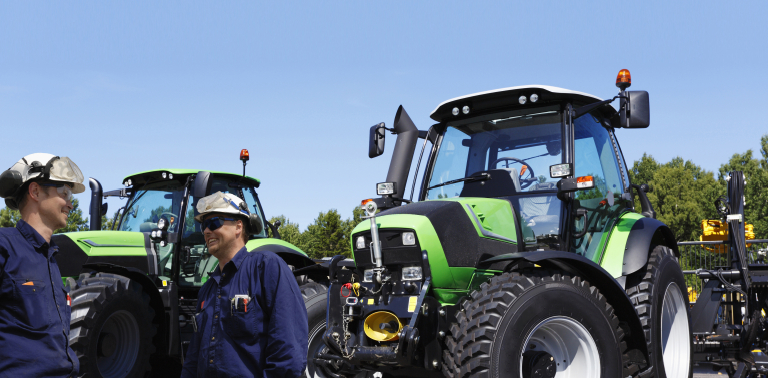 What qualifications does a farm mechanic need?
While some farms employ fitter and turners or diesel fitters with prior experience, farm mechanics will generally be required formal training program or vocational schools to attain an appropriate mechanic trade certification. Relevant certifications include:
Cert III in Agricultural Mechanical Technology
Cert III in Automotive Diesel Engine Technology
Cert III in Engineering (Diesel Fitting), or
Cert III in Mobile Plant Technology.
The latter is particularly relevant for tractor mechanics.
Generally, the best pathway into a career as a farm mechanic is through a TAFE course or apprenticeship that is relevant to your chosen discipline.
During the application process for an apprenticeship, you will either apply directly to
a company or be assigned one upon enrolment in a on the job training organisation.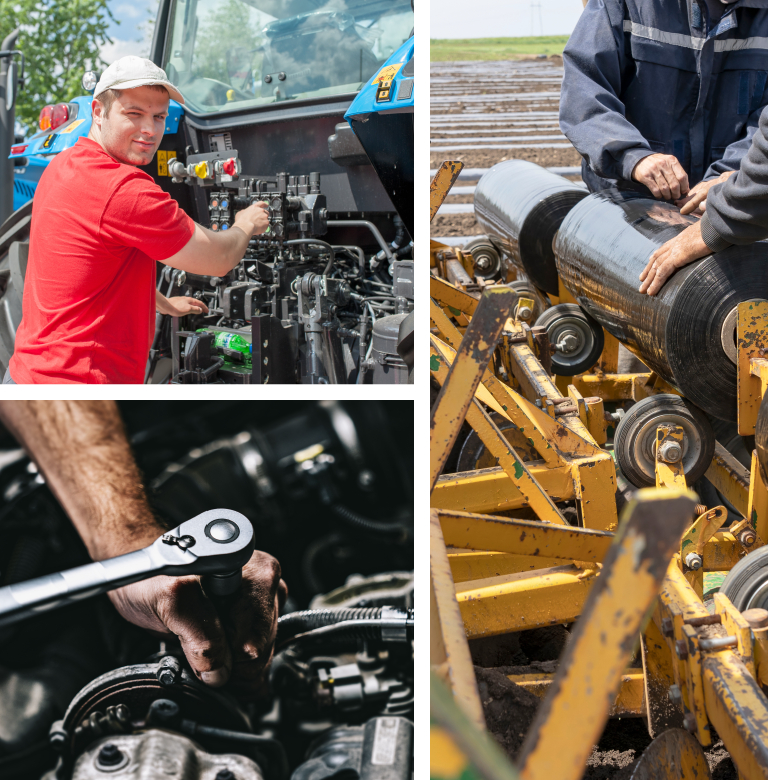 What does a day in the life of a farm mechanic look like?
Like mechanics of any other persuasion, most mechanics devote much of their time to preventative maintenance work and vehicle repairs as needed. Maintenance and preparing reports are also a part of the job. Harvesting seasons are especially busy. During the planting and harvesting seasons, mechanics often work six days a week, ten to twelve hours a day.
What pay and benefits do farm mechanics receive?
Pay is dependent on experience, duties and rostered hours. While some farm mechanics receive an average salary around $80,000 plus superannuation, most earn a wage of between $28 and $40 per hour with additional payments for overtime work and fuel expenses. Working outside of standard hours is quite common for farm mechanics as breakdowns can occur at any time, and they may earn on-call rates for duties performed during these times, such as attending breakdowns.
What's the usual career progression for a farm mechanic?
Farm mechanics often begin their career path as apprentices or start with on the job training and progress into junior and senior farm mechanic roles. From here, they can take on supervisory and management roles in workshops and oversee a network of more junior employees.
Agri Talent connects candidates with farm mechanic roles all around Australia, with a particular focus on regional and rural areas of Queensland, New South Wales and Victoria. Key areas include Toowoomba, Mildura, Shepparton, Griffith, Wagga Wagga, Forbes, Gatton, Hillston, Cressy, Ravensthorpe, Dysart, Emerald, Dalby and Swan Hill.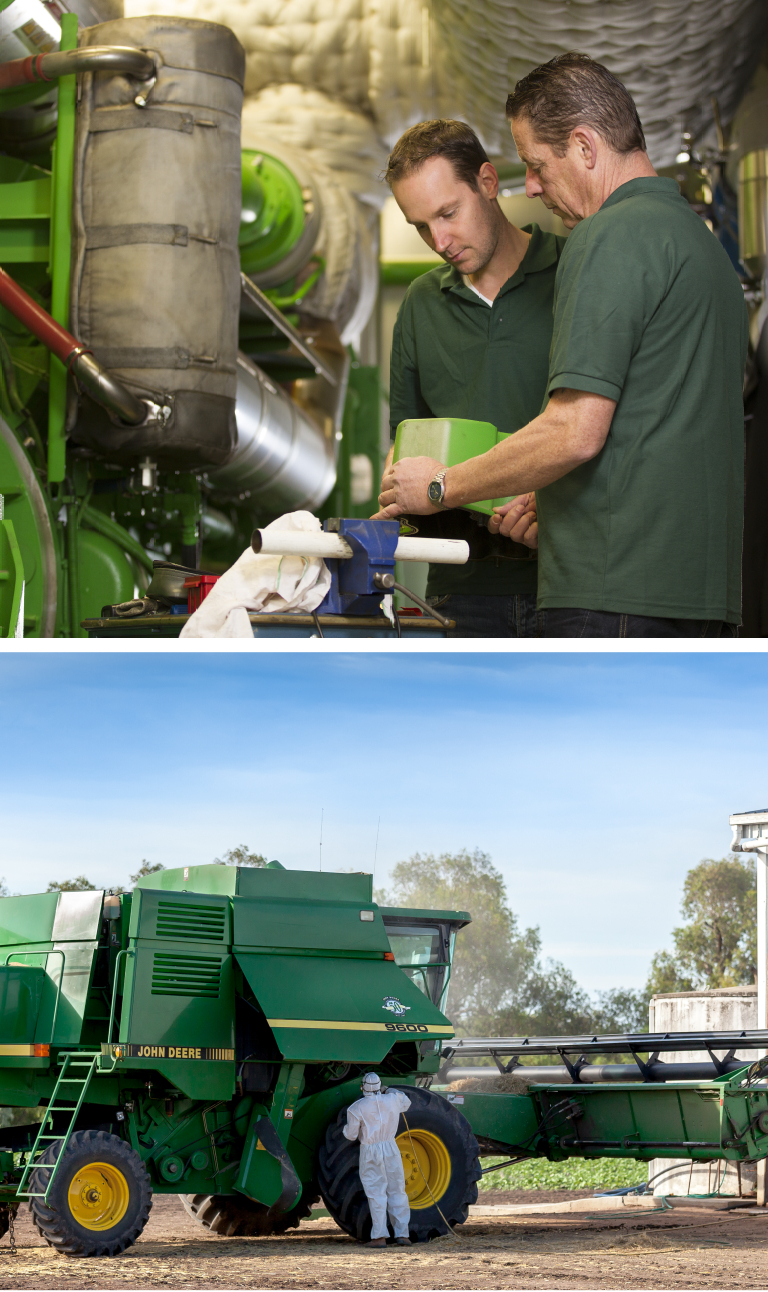 Find your next role through Australia's leading
agricultural recruitment specialists
At Agri Talent, we work with some of the most reputable and successful agribusinesses and experienced mechanics in Australia and New Zealand. This
enables us to provide our candidates with advanced opportunities for career progression.
If you are qualified for and interested in a farm hand job, register your interest today.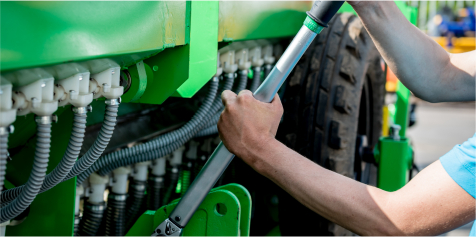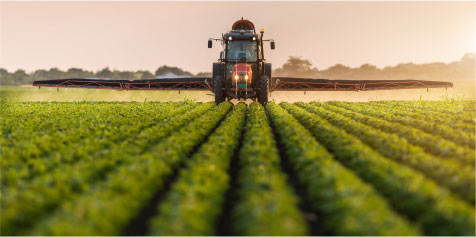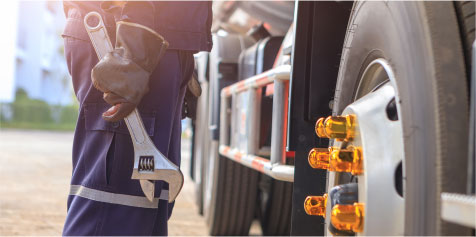 Recommended by ag-recruits across Australia
From the moment I applied for my position through Agri Talent, I received nothing but full support and encouragement from Mr Nick Marchant. Nick went above and beyond to help me secure my dream job. Many thanks, Nick and Agri Talent.
Michael Modoo
By far the best recruitment agency I have ever dealt with. After they viewed my resume on SEEK, they made contact and had a chat about my interests. I got the feeling that they understood what I was after and did not want to push me into just any position that they had available. A couple of weeks later, Nick Marchant from Agri Talent rang me about a position he was recruiting for as he had just got the listing and thought I would be a great match. He was extremely helpful and accessible throughout the recruiting process and got back to me in great time with answers to any questions I had for my potential employer. I would recommend anyone to make use of their services.
Wouda Nel
Agri Talent were very professional, kept in contact with me through the whole process and didn't mess me around. The job description matched the position. Thanks to the team, especially Ben.
Cassie
The application process was professional, and the recruiters were lovely and made me feel comfortable during interviews. I have now had the pleasure of working with more of the Agri Talent team and can say that they go above and beyond to get you the best job.
Caitlyn Craddock
Register your interest today
Complete our quick and easy application form and we'll be in touch.
Frequently-asked questions
A selection of our candidates' most common questions
Is it fly-in-fly-out (FIFO) work?