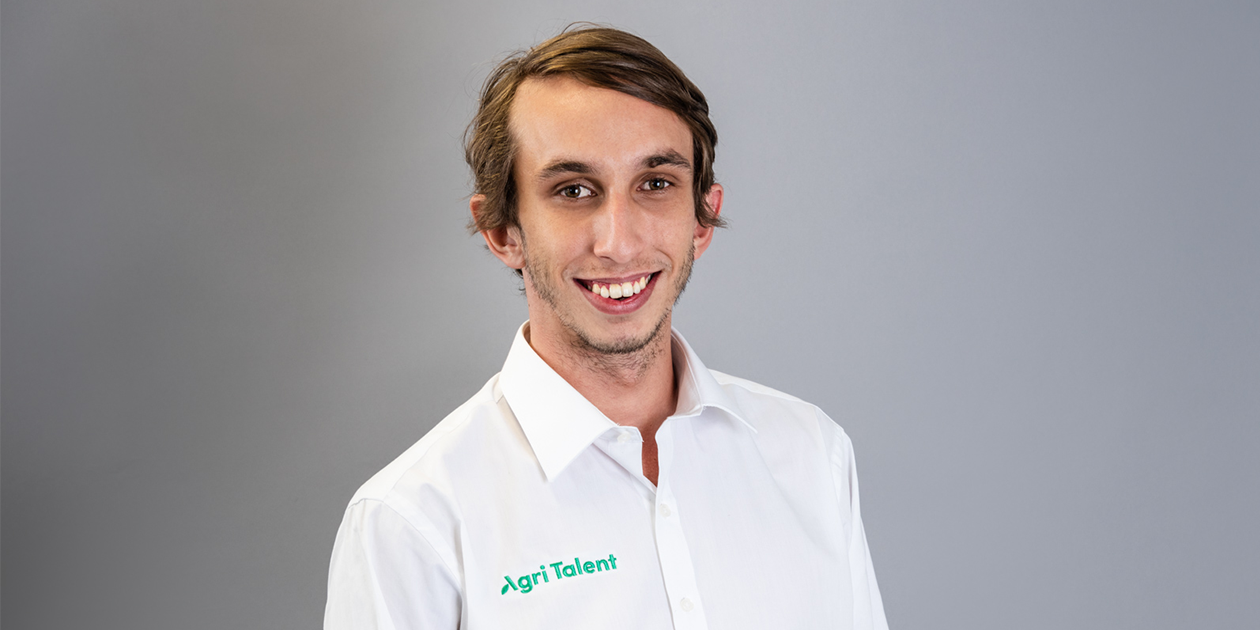 Specialising in: Trades and Services
Key Skills & Abilities
Genuine Relationships – I enjoy developing a strong rapport with the clients and candidates I am consulting for and building real relationships based on trust and support. It helps me to learn more about the industry and gain a deeper perspective on roles, important skill factors and how that role also fits within a business.
Identifying transferrable skills – I pride myself on being able to identify transferable skills and career motives for each job seeker I engage. Working within trades, it's important for me to study and learn all types of relevant disciplines so I can better assess whether a candidate is right for the role they have applied for or connect them with another role we are working on.
What do you enjoy about working in the agriculture industry?
I love the community-driven culture that comes with agricultural industries. The sheer scale in which some of my clients operate is always fascinating to me and I enjoy learning and being a part of it. Some examples of this include, walking through an abattoir and having that lightbulb moment where I understood the downturn cost of thousands of dollars per second if one of the machines were to temporarily shut down. Or when GrainCorp call us requesting 1000 workers to mobilise to a number of tiny country towns for an annual harvest – agriculture is huge and I've really learned to appreciate that in my role.
What industry changes or trends have you seen since the onset of COVID-19?
Positive – I have noticed a lot of FIFO-based tradespeople returning to their hometown looking for permanent work which is great in seeing these much needed technical skills and experience being brought back to places that often struggle to attract a higher calibre of staff.
Negative – It will be interesting to see what happens heading forward and when borders reopen. I'd like to think that many of these people will stay in roles across regional locations but there is a high risk that these tradespeople will head back to the mines or cities once this happens.
As a recruitment consultant, how have you adapted to the restrictions?
It all comes down to having clear communication and open conversations with everyone I speak to. I have noticed that the recent restrictions have forced people to consider a new way of life that they would otherwise have not considered, such as finding local work close to home and reassessing their work/life balance. Understanding each individual's past and future motives is a key aspect of recruiting that allows me to properly identify suitability.
What advice do you have for people who are considering careers in the agriculture industry?
There is so much to appreciate when it comes to the lifestyle associated working in the agricultural industry. It's not as black and white as most industries and you really need to think as a team to achieve the much bigger picture. A lot of agriculture is planned on long term outcomes so patience and commitment are important too.
If you could give one piece of advice to your clients, what would it be?
The main competitor in regional/rural areas are mining/oil and gas industries.  It's important for clients to understand the benefits associated with these roles and how to make their roles more desirable. This includes ensuring the right lifestyle balance that they would otherwise not receive in the mines. Many employers we work with recognise the importance of looking after their workers and understand that a package is more than just a salary and need to include role attractiveness, family support, flexibility and other incentives such as:
Vehicles
Family friendly accommodation
Fuel allowance
Flexible work hours
Relocation assistance
What's been your biggest success story or proudest moment since working with Agri Talent?
My proudest moment is successfully placing one member of each maintenance department within a large agricultural company (OLAM). This included an Electrician, Maintenance Fitter, Technician and Mechanic.
What do you see/hope for/trends for the future in agriculture recruitment?
I hope to see more capacity to train workers into the agricultural field. Whether it be for Light Vehicle Mechanics to upskill into Diesel, or Construction Electricians to be trained into manufacturing maintenance, or Warehousing Forklift Operators to be trained to drive tractors or harvesters.