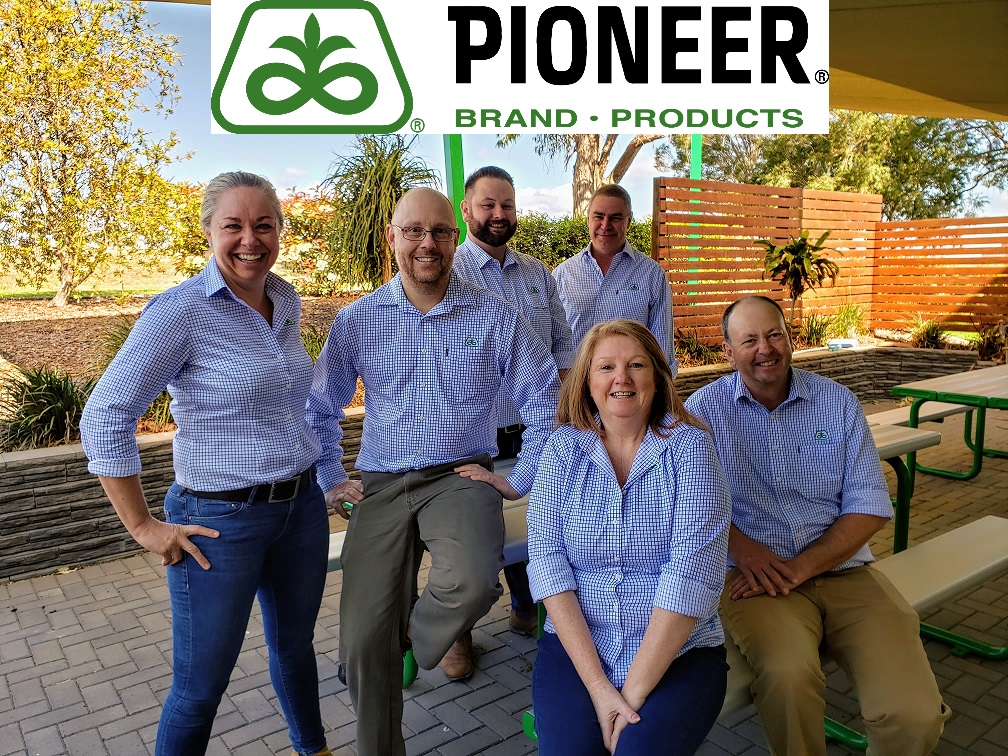 Agri Talent is excited to announce its exclusive relationship with Pioneer® Seeds Australia. Director, Tim Chapman, recently took a trip to Wyreema to visit the Pioneer® team at their head office where they chatted about the business, the growth they are experiencing and the exciting roles Agri Talent is currently recruiting for.
About Pioneer® Seeds
Established in the United States in 1923, Pioneer® Seeds commenced operations in Australia in 1975 with just two staff based in Kingaroy. Now with 90 employees, we have a production plant in Narromine, NSW and representatives in all states and territories of Australia. We also have a sister company in New Zealand.
In Australia we operate under GenTech Seeds, a Yates Family business. We are the exclusive producer and distributors of Pioneer® brand seed in Australia. We produce hybrid corn, grain and forage sorghum and canola – all specifically developed for the Australian market.
Current and future focus
We deliver farmers the very best performing products on the market and have a dedicated team equipped with extensive knowledge and a passion for agronomy. We are continuously improving our seed genetics to deliver the highest quality corn, sorghum, canola and summer forage seed.
How has Pioneer® Seeds built its excellent reputation?
We are a trusted name that's been operating in Australia for over 40 years. We have a proud history in the seed business and a strong commitment to the future of farming. We have the best products in the market, we deal honestly and fairly with all stakeholders and provide helpful advice for customers to optimise profits from our products.
Why do people love working for Pioneer® Seeds?
Pioneer® has strong family values of trust and teamwork. We support our team members to be the best they can be, offering an extensive digital learning hub, talent development program and a recognition, rewards and benefits program. We work hard but have fun along the way!
Become part of Pioneer® Seeds
Agri Talent are currently recruiting for several roles that could see you working for this progressive and highly successful business! Visit the links and get in touch to discuss how we can connect you to your next exciting job with a company offering exceptional career development, great workplace culture and the opportunity to be a part of Australia's incredible agriculture industry.