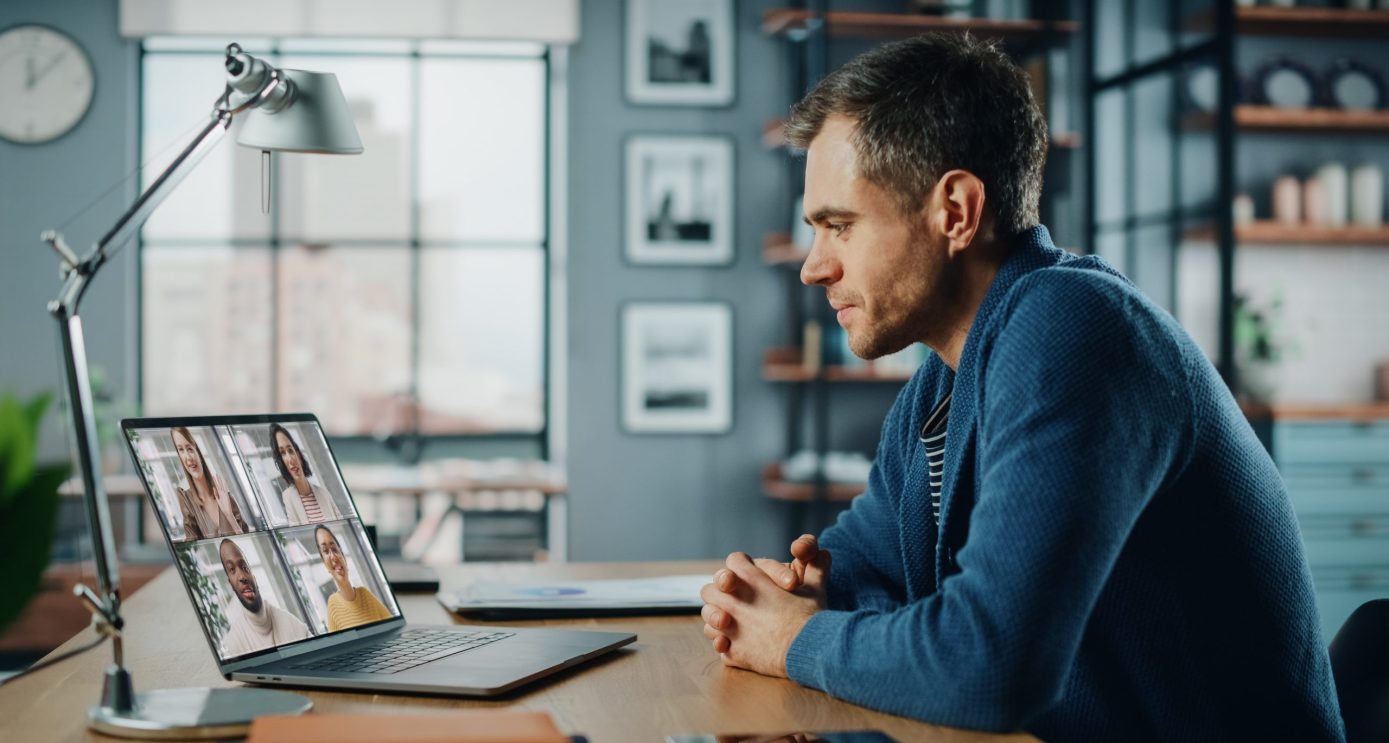 In the years since the onset of COVID-19, hybrid working arrangements have been incorporated into many companies' strategies for attracting talent. 
Recent hiring patterns prove that this is an effective incentivisation technique, with many workers actively seeking out employers who accommodate remote working at least some of the time.
We're so acclimated to this way of working now that it's easy to forget how, initially, the prospect of remote working was met with apprehension from managers who feared a decline in productivity. However, government research has found that Working From Home (WFH) arrangements have actually made many workers more productive, and many workers have reported feeling happier.
Why? Not only did remote working show workers what life could be like without the daily commute, it also gave them a newfound sense of freedom and autonomy – empowering them with more control over their working hours and output.
As recruiters, we know that employees perform better when they feel this sense of empowerment – a mindset shift which turns them from order-takers into decision-makers.
For managers wanting to remain competitive in a cut-throat candidate market, the big question is how best to achieve and maintain this state of WFH employee empowerment in a way that aligns with company objectives. We've found there are six considerations to keep in mind when this is your end goal:
Prepare well
Strong performance in hybrid working arrangements begins with the right set-up and support. Whether they're at home or in the office, make sure your team members have the equipment they need to succeed in their work – from the chair they sit in to the computer they use.
Set expectations and deadlines
Given the inherent freedom of working from home, employees need the structure of clear expectations to keep them on track and make them accountable for their progress. If you're not already doing so, using a project management app will make it easy to keep track of all the moving parts in a project. The process of setting expectations also extends to their working arrangements – for example, whether it's expected that employees will work from home every day or adopt a hybrid arrangement where they spend a set number of days in the office with their teammates.
Set boundaries
With as many as 40 per cent of employees reporting that they work longer hours from home, the conversation around work-life balance has never been more important. It's vital that employees feel supported when it comes to taking breaks, managing workloads and starting and finishing at set times to ensure clear separation between work and home – even when you work from home. Smart employers support their staff in setting boundaries that protect their home and family life, with many implementing policies that limit work-related contact outside of office hours.
Stay in touch in the right way
Out of the office, some employers have struggled to relinquish control and trust their employees to get their work done. Rather than giving in to the temptation to micromanage, savvy employers have made a point of organising regular meetings to balance accountability with autonomy. A simple weekly team meeting is an opportunity to ensure that everyone is on the same page and moving in the same direction.
Give credit where it's due
For many businesses, the WFH revolution has increased productivity and made it possible to handle more significant workloads. That said, data collected by Australian Unions shows that, although productivity has increased as a result of WFH arrangements, the boost has gone to company profits rather than staff remuneration. Naturally, employers who reward hard work and success, whether through salary increases, bonuses or other incentives, will fare best when it comes to staff retention and attracting the best qualified new hires.
Re-evaluate and adapt
As with any major change, the transition to WFH and hybrid working arrangements requires a great deal of adjustment – for businesses and individuals alike. Teething issues are likely to crop up and persist for some years. As workers find the right balance for them, employers will have to reckon with the loss of face-to-face collaboration and the effect this may have on creativity, innovation and team-building. The long-term pros and cons of our new normal remain to be seen.
To stay up to date with the latest recruitment insights, be sure to follow our LinkedIn page.
If you have a specific HR question about your workplace, give us a call or email

[email protected]